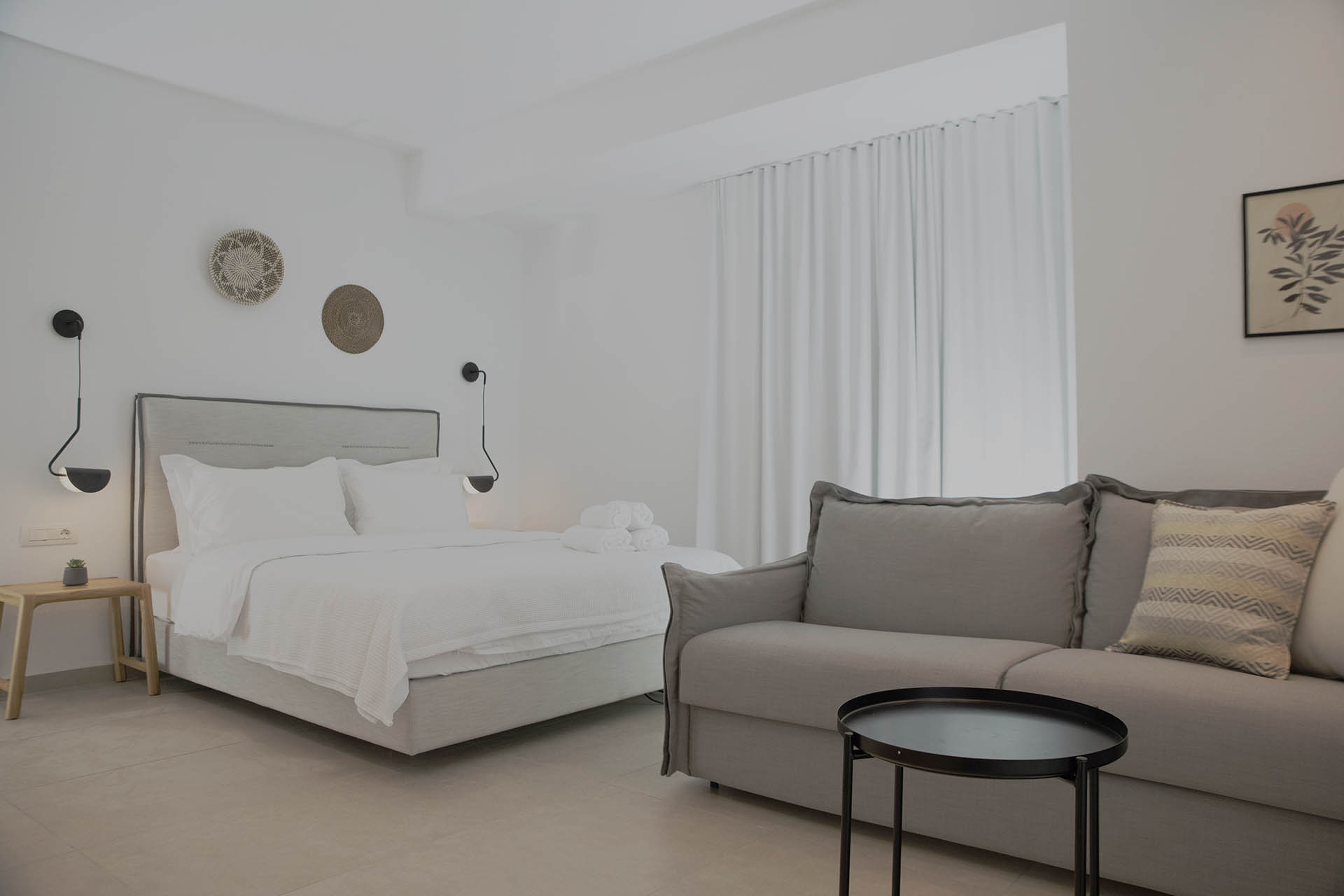 In Afitos, Halkidiki
Welcome to
IADES Suites!

Comfort & Relaxation
IADES Suites
Designed to meet the needs of all travelers, IADES Suites is a relaxing retreat in Afitos, Halkidiki! With a basic element of earthy and simple decoration, it has high standard amenities that guarantee a pleasant stay.
Modern services
Luxury accommodation in Afitos, Halkidiki
Take advantage of the special offers and the advantageous prices that you will find only on our website.
Experience the ultimate Greek hospitality!
Unforgettable stay
IADES suites has 13 spacious suites all with modern decorations. It is suitable for families or couples since its central location meets the needs of all travelers.
The central location, the comfortable rooms and our amenities will leave you with the best impressions. Our experienced staff will greet you with a warm smile and from the first moment you will feel at home. We will make sure that you enjoy your holidays in Halkidiki with suggestions for activities in the area.
Activities
What to do in Halkidiki
IADES Suites is located in Afitos at Halkidiki, a beautiful location that every visitor will love. The famous beaches and the natural beauty combined with the activities you can do here will create wonderful memories.
"Excellent very central location, polite staff and comfortable room. The breakfast was very varied and delicious! "
"Our room is comfortable, overlooking the pool. The location is quiet, ideal for a quiet vacation. We will definitely choose Iades when we visit Halkidiki again! It was all wonderful! "
FOLLOW US
See our latest posts on Instagram